シボレー「新型コロラド 2016」デザイン画像集;"Trail Boss, Midnight Edition"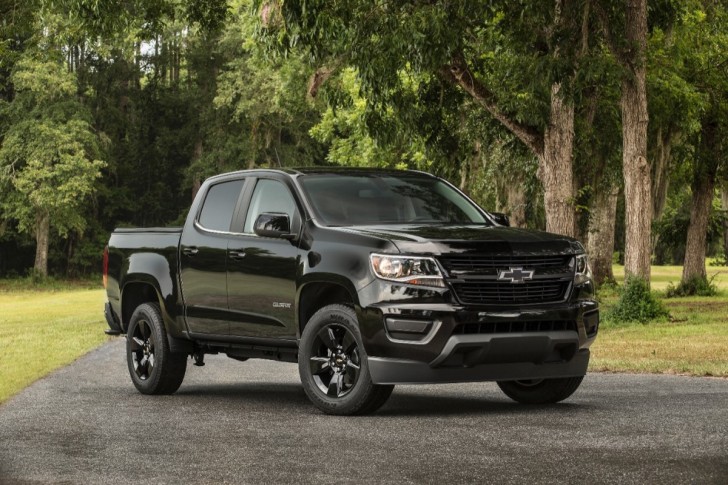 2016 Chevy Colorado gets stylized Trail Boss, Midnight Edition models
About a week after debuting a new Duramax diesel engine for the Colorado, Chevy has a few more options for mid-size pickup trucks buyers to consider.
The 2016 Chevrolet Colorado is getting two special-edition models, the Midnight Edition, and the tough-sounding Trail Boss. Cool names aside, though, the changes made for the two new models are mostly cosmetic. While Chevy did show the off-road-ready ZR2 concept at the 2014 Los Angeles Auto Show, it seems to be holding off on a production version of anything that serious.
Designed to match the larger Silverado Midnight Edition, the Colorado Midnight Edition gets a black-finished grille, Chevy Bowtie emblem, and 18-inch alloy wheels finished in black, which is also the only available paint color, naturally. The package is offered on LT models with rear-wheel drive or four-wheel drive, and all three available engines.
That includes the base 2.5-liter four-cylinder, which produces 200 horsepower and 191 pound-feet of torque, the 3.6-liter V6 (305 hp and 269 lb-ft) and, when it becomes available, the 2.8-liter turbocharged diesel four (181 hp, 369 lb-ft). All are paired with a six-speed automatic transmission.