シトロエン「新型e-Mehari by Courreges Concept 2016」デザイン画像集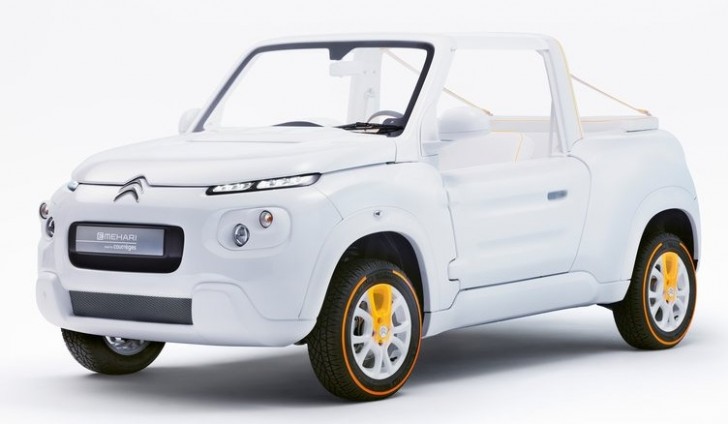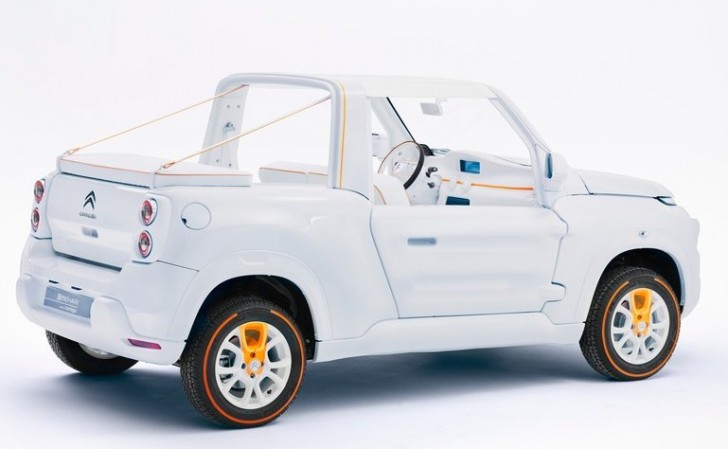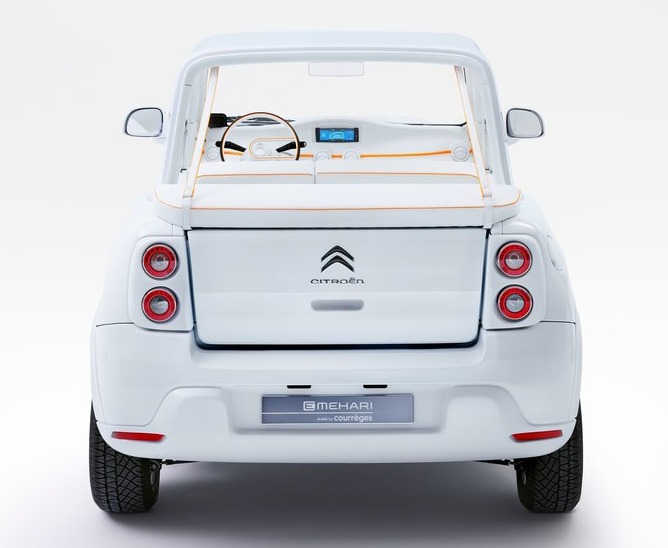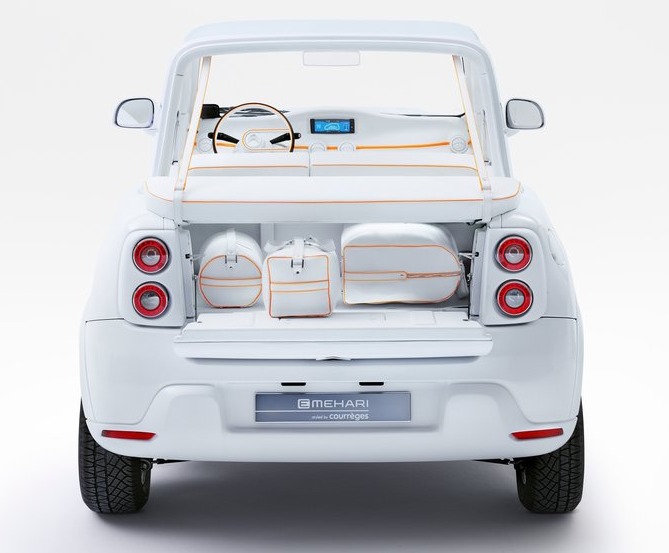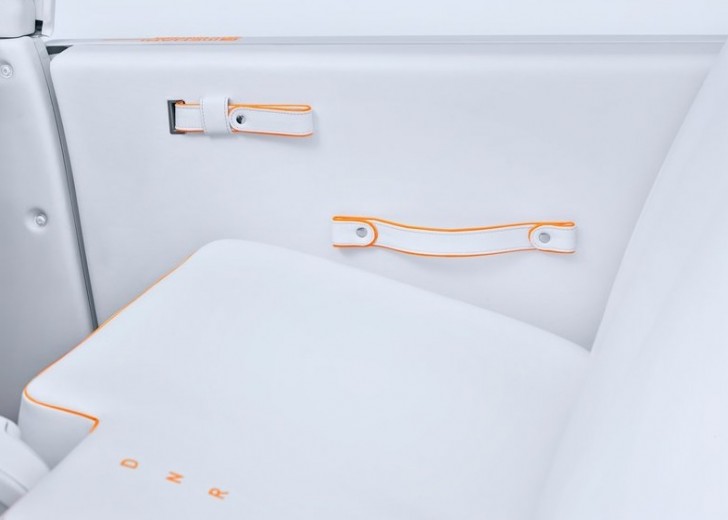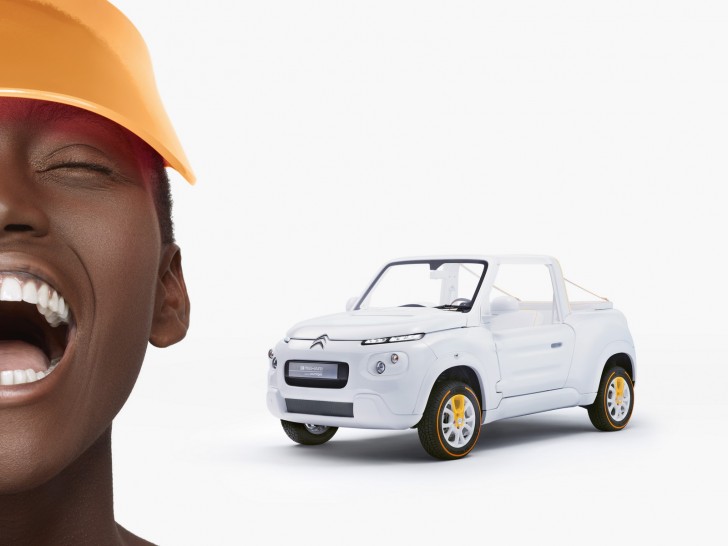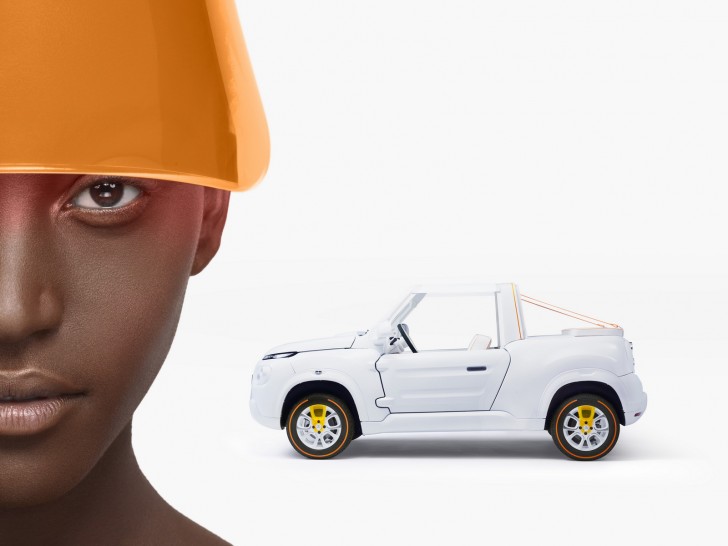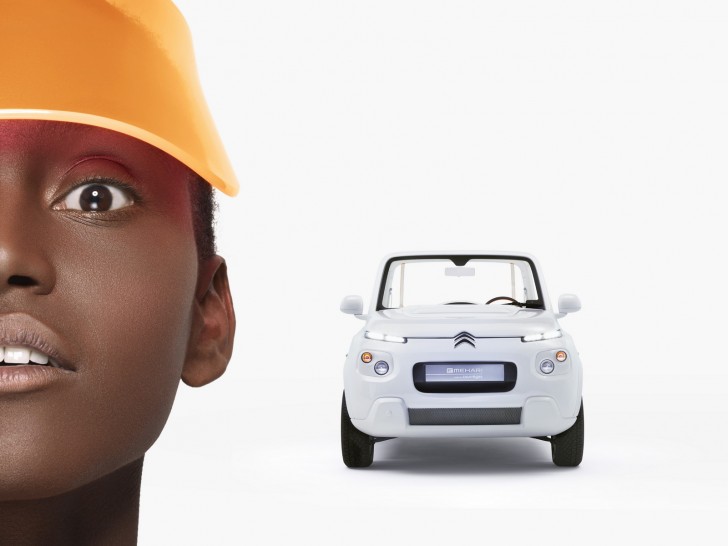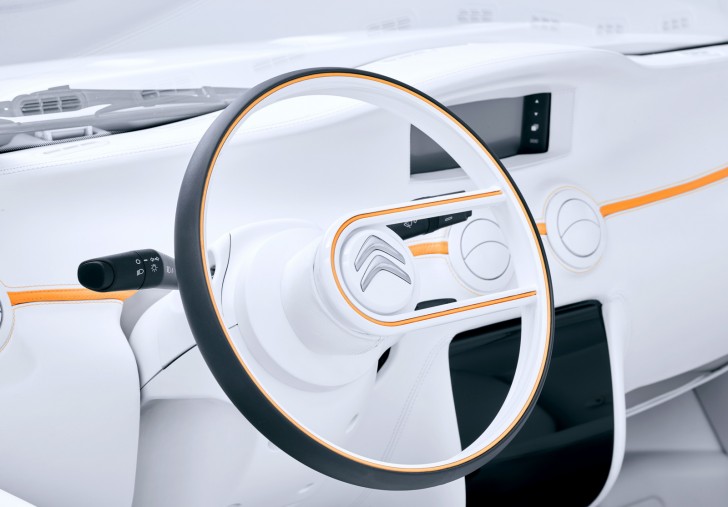 Citroen Goes All White With E-Mehari Styled By Courreges EV Concept
Citroen's going all guns blazing at Geneva, as the DS E-Tense will be joined by another concept of its own.
Dubbed E-Mehari Styled By Courreges, the study has been created along with French fashion House Courreges.
Based on the existing E-Mehari, the model is an all-electric four-seater cabriolet described as "fun, modern and environment-friendly".
Nearly everything is painted white, including the wheels that have a bright orange accent for contrast. In order to free up more space, the rear hoop was replaced by two side straps for "ultimate comfort and exclusive refinement". The cabin benefits from door linings in white leather and there's orange vinyl trim, which runs across the dashboard and along the air vents.
The E-Mehari by Courreges brings a single-spoke monochrome steering wheel, leather-lined floor with white mats and a plexiglas roof with frosted finish. The concept also features an exclusive line of luggage, made of white leather and bright orange vinyl.
An a href="http://www.carscoops.com/2015/04/citroens-funky-aircross-concept-is.html">all-electric powertrain with lithium metal polymer batteries promises an urban driving range of 200 km (124 miles). Recharging takes 8 hours using a 16 A charging station or 13 hours from a standard 10 A domestic power outlet.
http://www.carscoops.com/2016/02/citroen-unveils-e-mehari-styled-by.html