レクサス「新型LC500 custom」デザイン画像集@SEMA2016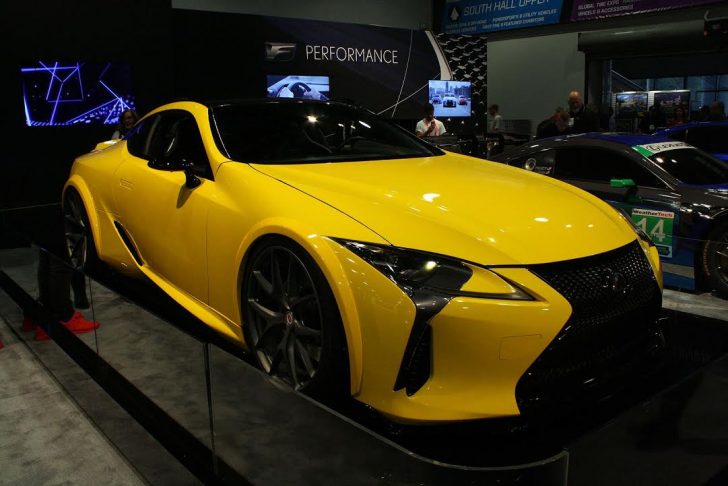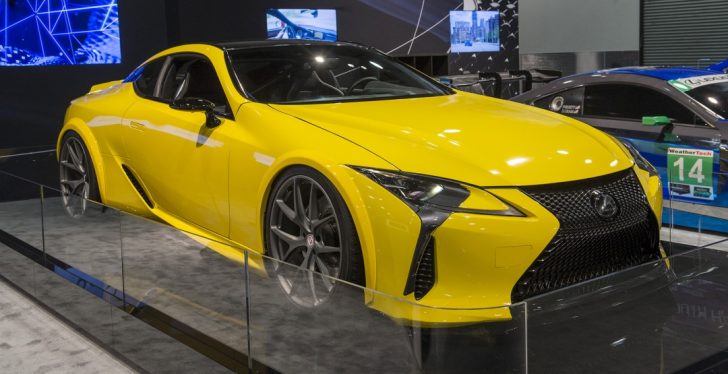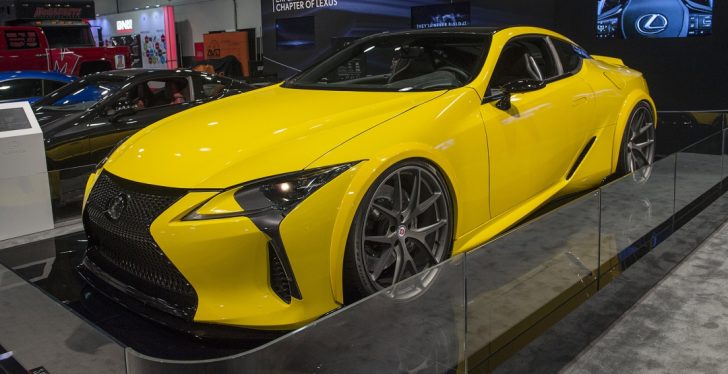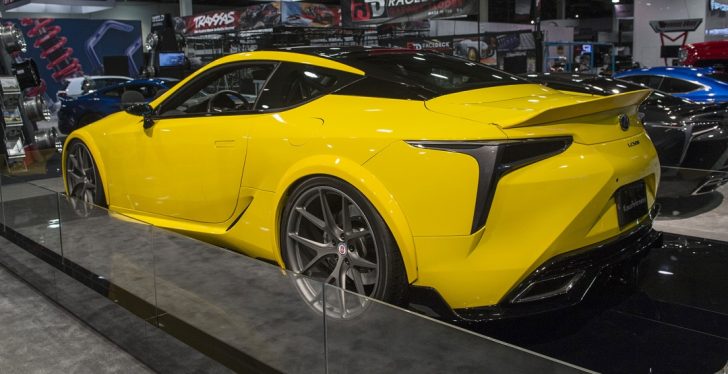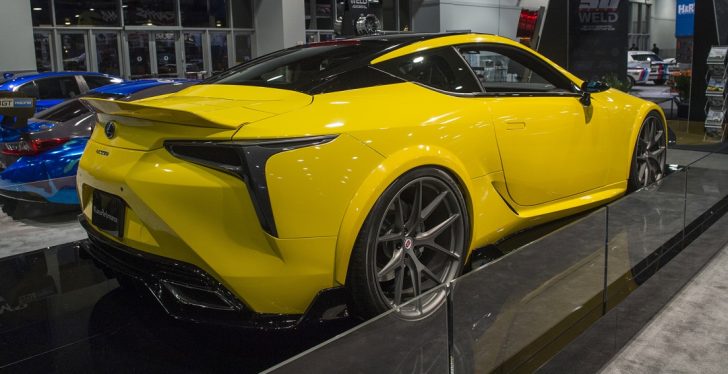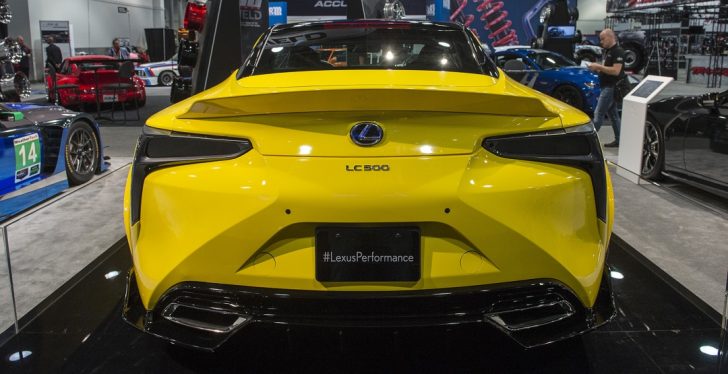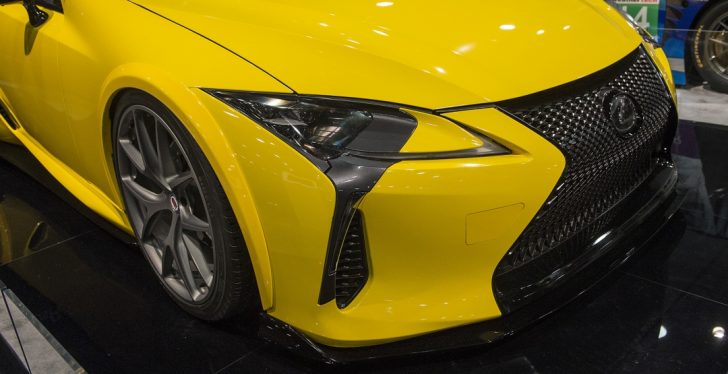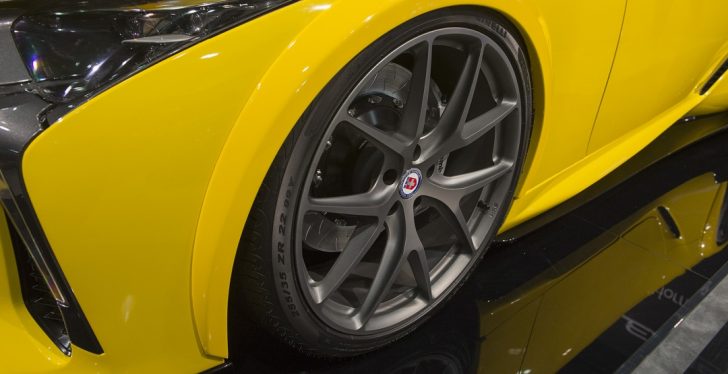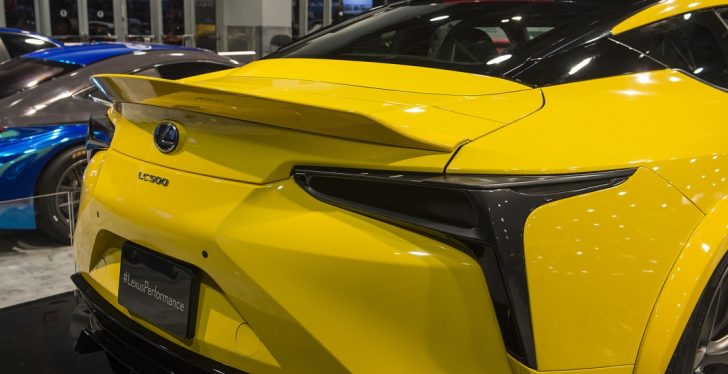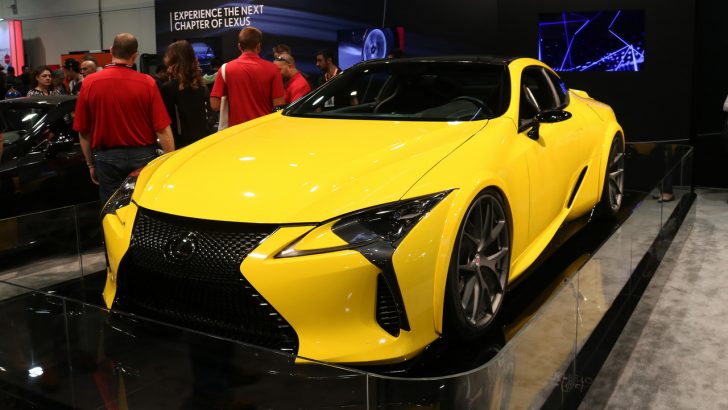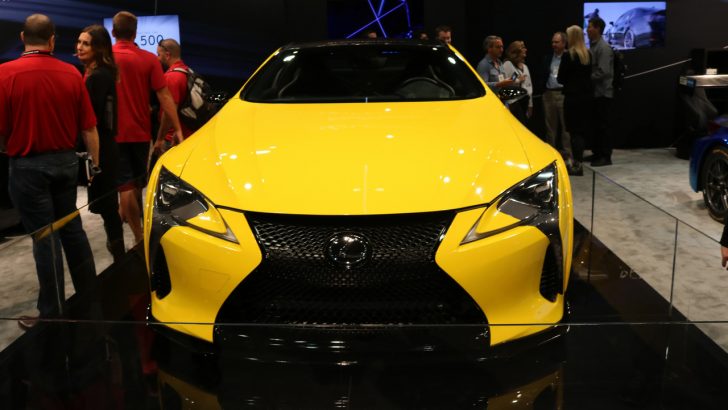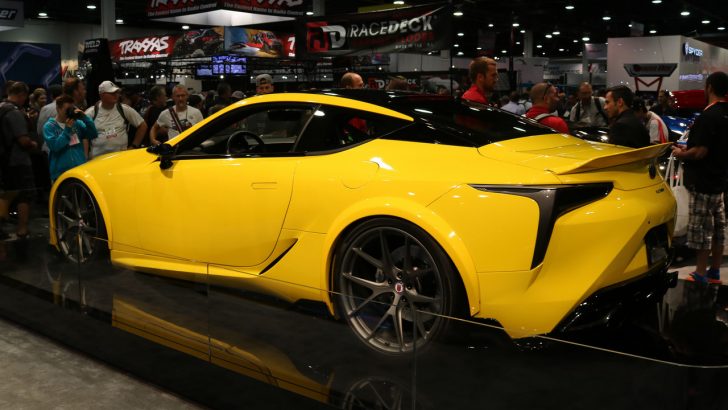 Lexus lit up the scene at this year's SEMA show with the stunning, gloss yellow wrapped LC 500 racing concept that shines like sun.
The world's first customized LC 500 doesn't look a heck of a lot different from a Lexus production model RC F, but we appreciate the subtle design by Gordon Ting of Beyond Marketing.
Lexus' upcoming LC 500 sport coupe received a dash of aerodynamic bodywork, suspension upgrades, carbon fiber race seats, an Evasive Motorsports GT3 race interior, and a safety cage. D SPORT Magazine tuned its 5.0-liter V-8 engine into a 5.6-liter power plant with 525 horsepower. Not too shabby.
"The LC 500 looks beautiful and has a fantastic foundation of performance and driving characteristics," said Gordon Ting, Beyond Marketing in a statement. "I wanted to use that groundwork to develop a high-performance, aggressive-looking LC 500 that is tough yet luxurious, and has serious chops thanks to the custom engine."
Other upgrades for the track beast include an Artisan Spirit Custom Lexus LC Kit, custom fender flares, a front diffuser, side skirts, a rear diffuser and matching yellow rear wing.
The racing concept rolls on 22" satin charcoal wheels with sticky, Pirelli P Zero Nero tires and we can't wait to take it for a few laps either.
Lexus says the body kit, performance suspension, and brake kits are expected to go on sale and coincide with the launch of the LC 500 in the spring of 2017.